How Valuable Is Your Business?
Make More, Work Less While Building A Valuable Business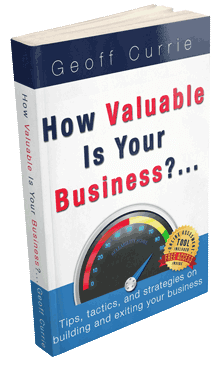 Congratulations … Download your digital copy of "How Valuable Is Your Business" – tips, tactics and strategies to make more, work less while building a valuable business.
Disclaimer: While every care has been taken to ensure the accuracy of the material contained within this page and the book at the time of publication. neither the author nor the publisher will bear the responsibility or liability for any action taken by the person, persons or organisation on the purported basis of information contained herein.