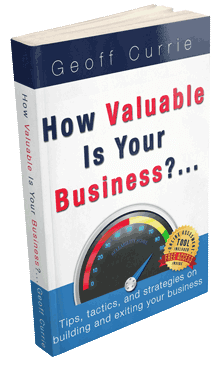 Congratulations…you have secured your FREE print copy of "How Valuable Is Your Business" – tips, tactics and strategies to make more, work less while building a valuable business.
So what happens Next? The system is now notifying our team to pack and send out your book.
All being well Australia Post should deliver your in the next week. A receipt should arrive in your email inbox shortly.
Make More Work Less Business Accelerator Plan
A Free 1-hour results oriented planning session designed for Business Owners looking to make more profit and work less hours from their current business.

We'll be looking for quick wins for you in the next 90 days and even bigger results over the next 12-months.
Next: Join Our Private Business Community
MAKE MORE WORK LESS IN BUSINESS
It's our new Facebook community where smart Business Owners connect learn and share tips, tactics and strategies to grow valuable businesses that provide more money, meaning, and freedom.
Disclaimer: While every care has been taken to ensure the accuracy of the material contained within this page and the book at the time of publication. neither the author nor the publisher will bear the responsibility or liability for any action taken by the person, persons or organisation on the purported basis of information contained herein.